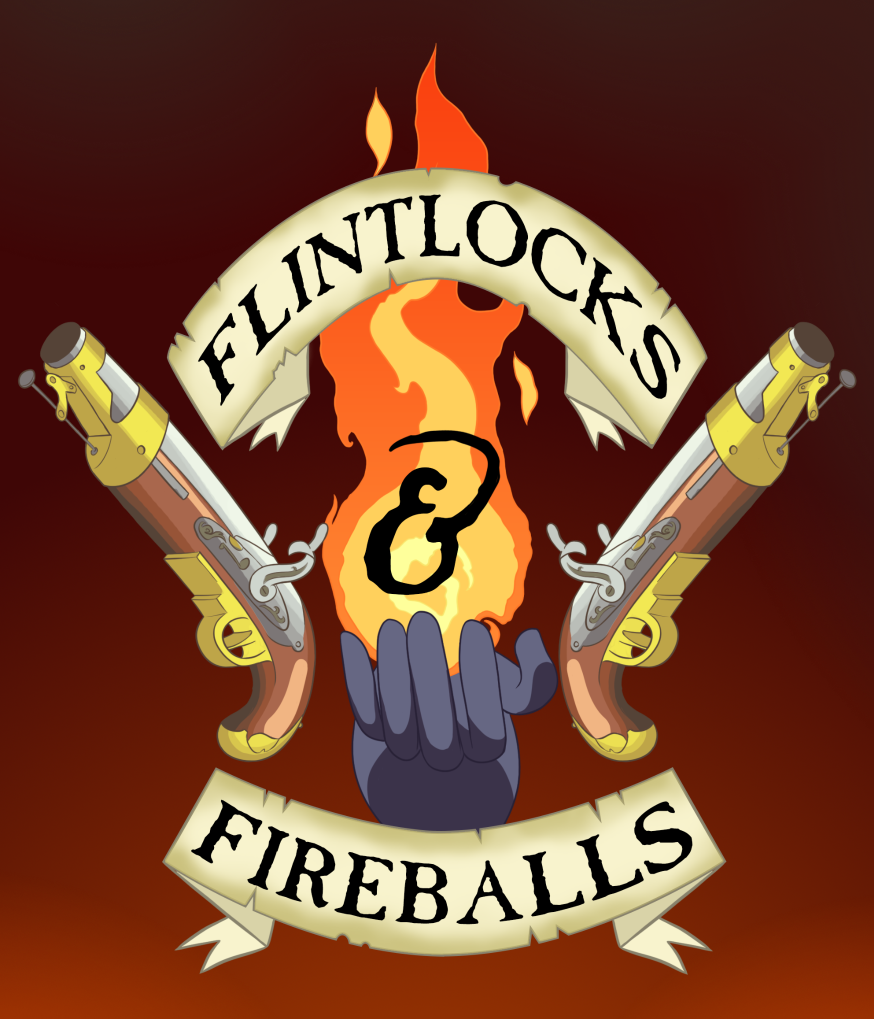 In which Alessant hangs in the balance.
TW: Suicide by firearm. The timestamp to skip past is mentioned at the start of the episode for those who wish to.
Each week on Flintlocks and Fireballs, join actors Robbie Bellekom (as Scamp), Sam Burns (as Corzin Horhace) and Ellie Sparrow (as Celestia Stardust) with Dungeon Master Jason Phelps for adventure in the Napoleonic world of Calcinea, a setting for 5th Edition Dungeons & Dragons.
Music: Theme song © Jason Phelps. All other music & sound © Kevin MacLeod (incompetech.com), Marc v/d Meulen (marcvdmeulen.com), Shane Ivers (silvermansound.com) or Syrinscape (syrinscape.com). Rated 15+ (We swear like sailors.)
Why not buy us a coffee at Ko-Fi? ko-fi.com/flintlocksandfireballs