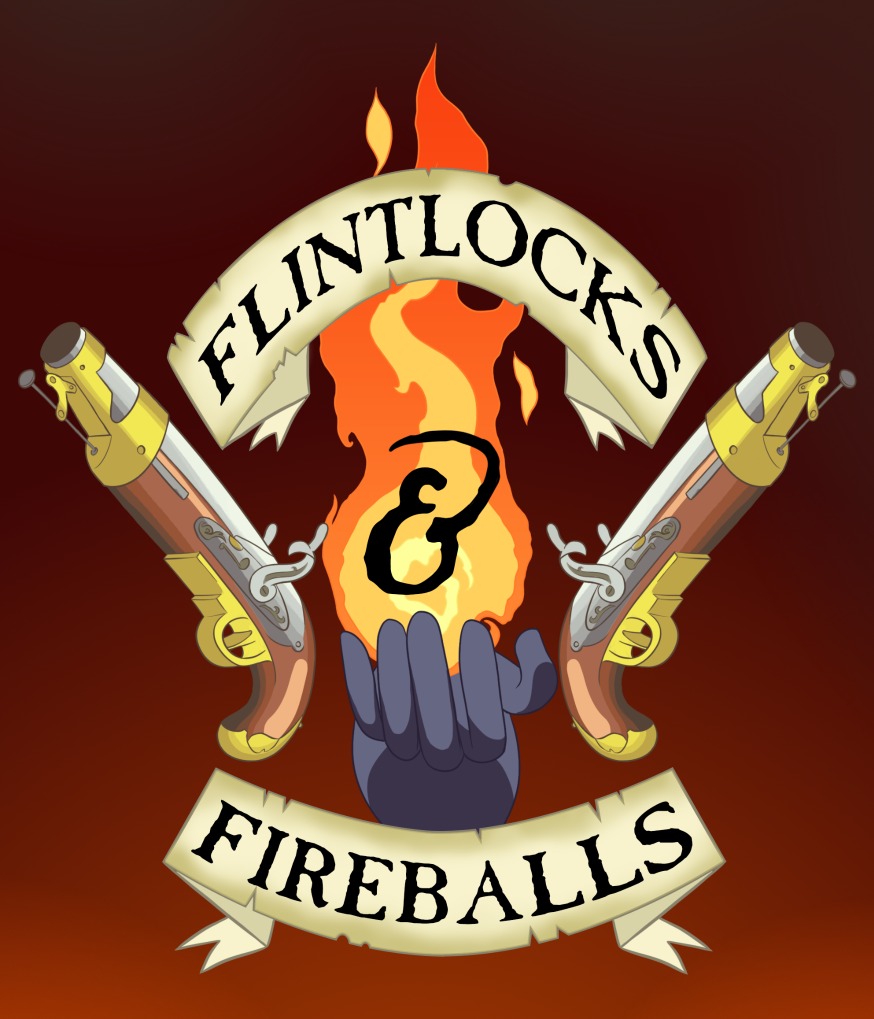 With Robbie Bellekom as this week's DM, join Gooseberry Gumdrops, Lady Geranium Gumdrops, and Dr Clawfoot as they attempt to visit a library plagued by a really persistent earworm. This adventure module comes from Candlekeep Mysteries for 5e!
Every fortnight on Flintlocks and Fireballs, join actors Robbie Bellekom (as Scamp), Sam Burns (as Corzin Horhace) and Ellie Sparrow (as Celestia Stardust) with Dungeon Master Jason Phelps for adventure in the Napoleonic world of Calcinea, a setting for 5th Edition Dungeons & Dragons.
Music: Theme song © Jason Phelps. All other music & sound © Kevin MacLeod (incompetech.com), Marc v/d Meulen (marcvdmeulen.com), Shane Ivers (silvermansound.com) or Syrinscape (syrinscape.com).  Rated 15+ (We swear like sailors.)
Why not join our merry crew at Patreon, for extra content and to support the show? - https://patreon.com/flintlocksandfireballs
DnDDice: https://dnddice.com?ref:Flintlocks
ZAVVI: Click here and use codes FLINTLOCKS20 for 20% off clothing and FLINTLOCKS10 for 10% off everything else!